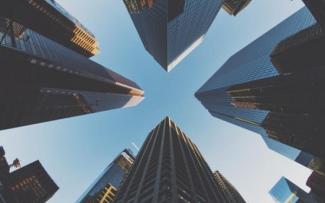 How To Look For Investing Opportunities During The COVID-19 Crisis
First, Are We In A Bull Market Or A Bear Market?
The markets have been changing so rapidly in the past few months, that many investors don't know if we are in a bull or bear market. In its simplest definition, rising price signifies a bull market while falling price signifies a bear market. With this in mind, you might think it would be easy to determine what type of market we're grinding through at any point in time. In many ways, the US economy has been turned upside-down by this infectious disease and this is certainly impacting the stock market. So, where are investors supposed to turn to make an even moderately successful return?
The truth is, there is no one secret to finding investment success during these volatile times. In the same vein, there is no one stock or bond that will keep a portfolio afloat during turbulent seas. If you have a solid financial plan in place and a portfolio that is allocated and diversified properly and meets your risk tolerance, your best bet is to stick with it. If you don't have this, you should certainly consider working with a CERTIFIED FINANCIAL PLANNER (tm) to achieve this goal!
If you are on the financial long term road to success, there are some other actions you can take during the COVID-19 crisis. 
Consider Investing A Small Amount In Short Term Winners
There's no question that a stock like Zoom or Netflix could bring you some short-term gains. But in the long run, it's unclear if either will remain a market leader. Presumably, people will begin to leave their living rooms and head back to their offices. If you are in a financially sound position, meaning you are meeting your financial responsibilities, keeping your debt in check, saving on a regular basis, and have a solid emergency fund in place, then by all means, see if you can make a fast return with a little extra cash in the short run.  However, if you don't have those financial foundations place, it's imperative you tend to those first!I
Watch for Fraudsters!
Every investor dreams of getting in on the ground floor of a revolutionary company. Even now, during a crisis, many investors are on the lookout for a company who has some insight into ending the threat of COVID-19. As a result, numerous rumors have begun to spin up about which company has a cure or a vaccine in the works right now. But in all cases, those rumors were artificially created by fraudsters who simply want to take your money.
The SEC has acknowledged as much by recently warning investors to be extremely wary of any claims that a company has insider knowledge about a COVID-19 cure or vaccine. The SEC has noted that these claims are usually made by operators of a "pump-and-dump" scheme that is designed to burden you with immense losses. As such, you need to keep your guard up at this time and pass on any investment opportunity that sounds too good to be true.
Don't Let Politics Get into It
This may sound like a usual tip, but try to keep your political beliefs out of your investment portfolio at this time. Regardless of your specific beliefs, politics have a way of clouding even a wise investor's judgement during a crisis. Mixed messages in particular can cause an investor to place too much faith in an investment before the economy has recovered enough to support it. In other words, don't let rhetoric or sensationalized headlines guide your hand when picking investments. Instead, stick to reliable financial news and your trusted financial advisor.
The Bottom Line
Finding fresh opportunities for investments during the COVID-19 crisis has been a challenge up to this point. But there certainly is hope for the future. Even seasoned investment professionals are treading carefully and relying on research and long term prospects before pickling holdings. Although it can be rewarding to invest some extra cash on what seems to be the hottest stock in the short run, the most important thing you can do is focus on your long term financial goals, work with an investment professional and make sure your financial foundation is in place. 
*This content is developed from sources believed to be providing accurate information. The information provided is not written or intended as tax or legal advice and may not be relied on for purposes of avoiding any Federal tax penalties. Individuals are encouraged to seek advice from their own tax or legal counsel. Individuals involved in the estate planning process should work with an estate planning team, including their own personal legal or tax counsel. Neither the information presented nor any opinion expressed constitutes a representation by us of a specific investment or the purchase or sale of any securities. Asset allocation and diversification do not ensure a profit or protect against loss in declining markets. This material was developed and produced by Advisor Websites to provide information on a topic that may be of interest. Copyright 2023 Advisor Websites.